I was asked to try out a fantastic new interactive whiteboard that is affordable for teachers. It is called the Now Board. It looks like this:
It is tiny and light weight!
What I like the most about it is the price.
$499!!!!
Can I say Donor's Choose???? Extra TPT money???
I also like that it isn't taking up a huge amount of space in my classroom. I can project it on any surface. What a space saver! The software was so easy to use and came with an excellent library of activities that I could easily use.
Here is a little video about the device: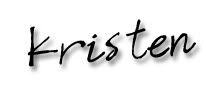 I also loved the wand that came with mine!
It looks like a pointer! The kids loved it!!!
The only negative was that it was a little more difficult to calibrate on a textured wall. It was much easier to calibrate on projector screen, bulletin board, or whiteboard. I do love that it was portable and I could set it up on a wall and use it as a center for my students. My current Smartboard takes up so much space that it hinders my room organization. This board fixes that!
For reviewing the Now Board, I am able to give my fellow bloggers the opportunity to win a $100 Learning Resources Gift Card!!!! I think I could spend that in about 6 seconds!!!
To enter, you must like the Now Board on Facebook and tell them I sent you!
Now Board on FaceBook
For an extra entry, leave a comment on youtube!
Now Board on Youtube
For another extra entry, follow me here!
I will announce a winner on February 29th!!!